2011.08.17 Wednesday
20:35
6 Ehon-Car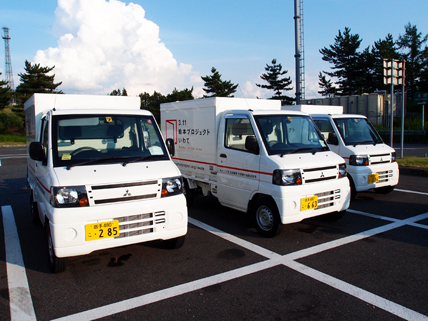 At last we have got all 6 Ehon-Car.
As all damaged or washed away kindergartens and nurseries and temporary houses are located on the long devastated coast line which is more than 100 kilometers long. And we wished to prepare Ehon-Cars more than six so that each areas can have one that they can visit various places in their own district where children and mothers need to have picture books, ehon in Japanese.
Here final three cars are completed and left Tokyo for Morioka where the project office is located.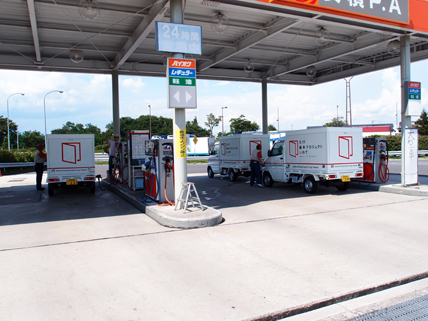 All three Ehon-Cars are refueled side bay side on the way.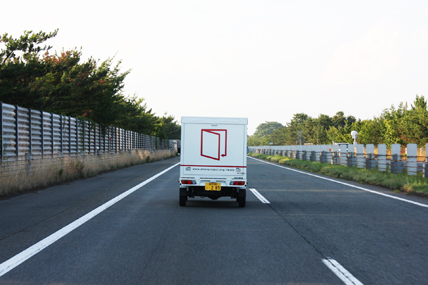 Ehon-Car is heading for Morioka on the high way.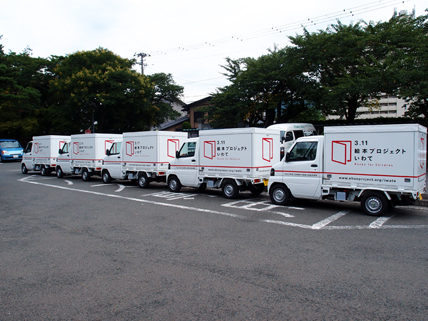 Cars No.2,3,4,5,6 are made with the special donations from the Japan's postal fund which we were very lucky to be given.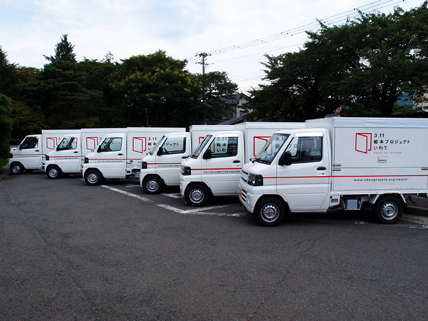 Here all 6 Ehon-Cars are together in Morioka for the first time.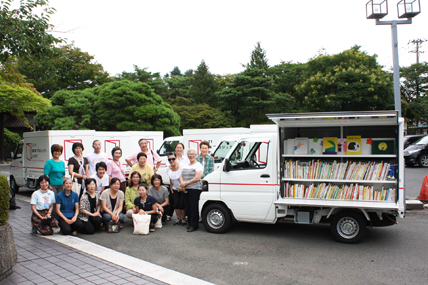 Commemorative picture A.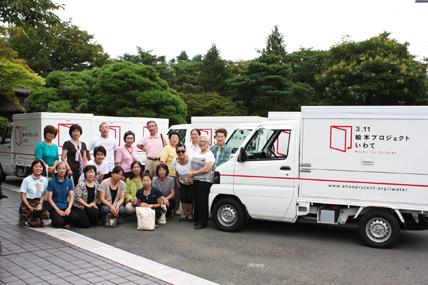 Commemorative picture B.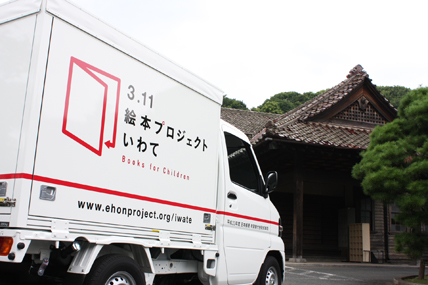 Here you can see the city community hall over Ehon-Car.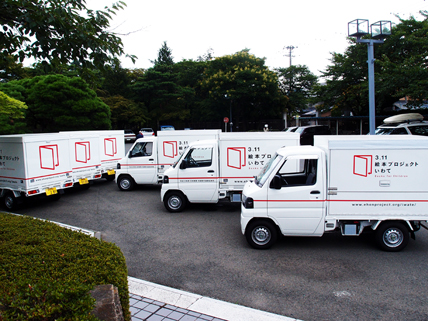 Commemorative picture without volunteers.
All six cars were together only for three days because one of them was already given to Otsuchi-machi city where enormous tsunami devastated and even the mayer was washed away. But we are very pleased that we could prepare in time everything for the car, not only many picture books but special snow tire for winter.
From now on, this Ehon-Car in Otsuchi-machi, not only from Morioka city, will going around that area with many picture books. It is very nice t think of that service.
Office of 3.11 Ehon Project Iwate.